Instruments for Discovery, Detection, and Determination
---
Symphotic TII Corporation supplies scientific instruments, underwater instruments,
cameras and imaging systems
Underwater Robotics
Sonar Imaging, Profiling and Echo Sounding Instrumentats
Radiation Tolerant Cameras
Raman Microscopy • Lasers for Science and Industry
Spectroscopy and Nondestructive Testing
---
What's New:
Available now: High Performance Gyro Stabilized Imaging Sonar for your ROV
Our New Imagenex 881L GS and 881A GS Sonar features sharper, stabilized images from your ROV.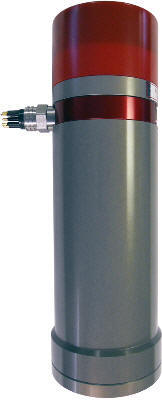 ---
What's New:
Contros HydroCTM Underwater Chemical Sensors
CO2, O2, CH4 and PAH Sensors for Stationary and Mobile Underwater Deployment
NEW: The NEW HydroFlashTM O2 Optode sensor:
Powerful analytical capability in a compact sensor.
---
What's New:
The Imagenex 878 Side Scan Sonar

Simltaneous Dual Frequency, High Resolution, Towable Side Scan Sonar
---
What's New:
Symphotic TII and Saab Seaeye cooperate on sales, service and training for
The Saab Seaeye FALCON series Remotely Operated Vehicles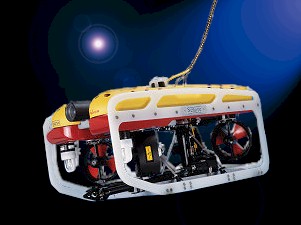 ---
What's New:
The GIB-Lite underwater GPS system for divers, ROVS and AUVs
---
What's New:
The LS-2147-LT150 Integrated Ti-Sapphire Laser
---
What's New:
The Lyyn Hawk Portable Video Enhancement System
---
Symphotic TII Corporation products and services are designed to allow you to
"take a closer look" at difficult testing, analysis, and inspection applications.
---
New products from Symphotic TII:
Take a Closer Look in remote and dangerous locations with our robotics, remote cameras, and underwater sensors:

NEW: Underwater Global Positioning Systems: Highly accurate and easy to deploy, these revolutionary products simplify tracking of ROVs, AUVs, divers, and other subjects.

Take a Closer Look in Radiation Environments:

New: The InSITETM Remote in-situ Chemical Analyzer: Determine the composition of suspected explosives and precursors, illicit drugs and precursors, hazardous substances unknown materials in-situ.
Winner of the Nuclear Energy Institute Top Industry Practice Award.

Take a Closer Look in Difficult Visibility:

The Lyyn Hawk Image Enhancement System for use in fog, smoke, murky waters, snow, and other compromised viewing conditions. Now take a closer look in difficult viewing conditions.

NEW: Lyyn Rack mounted systems.
Take a Closer Look with Raman microscopy:

Take a Closer Look at the Zeecom Zeta Potential Analyzer:

Take a Closer Look with Spectroscopy and Laser Products:




---
Browser compatibility: This website has been tested and is generally compatible with Firefox 2.0, Opera 9.26, Safari 3.0.4, and Internet Explorer 7.0. We value your privacy. This site uses Microsoft FrontPage extensions. This website has not been optimized for a particular browser.